Orbiscope Observer is also a handy RSS tool :
Possible watch; RSS feed -> Track change in RSS feeds

RSS is a file format used by news website to built feed of information always updated. But you need tool to read RSS feeds.
Orbiscope Observer is more than a simple website watcher; RSS is among supported files. This way Observer is also a powerful RSS reader.
With RSS feeds, you can easily track hundreds of news website and with Orbiscope Observer tracking only new content; you will save a lot time reading only new titles.
Be alerted only when a specific word appear in a RSS feed
View changes in RSS Highlighted
Receive changed RSS feeds by email
This RSS tool let you keep old version of an RSS feed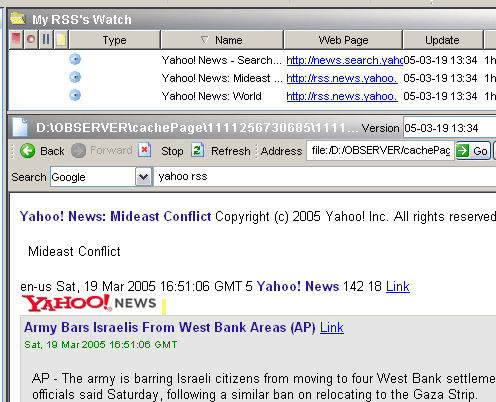 Download Orbiscope Observer, free trial

RSS tool : Creation of a new RSS task
RSS tool of Orbiscope Observer have same parameters as a normal web page watcher. This is the reason why our software is more complete than a simple RSS reader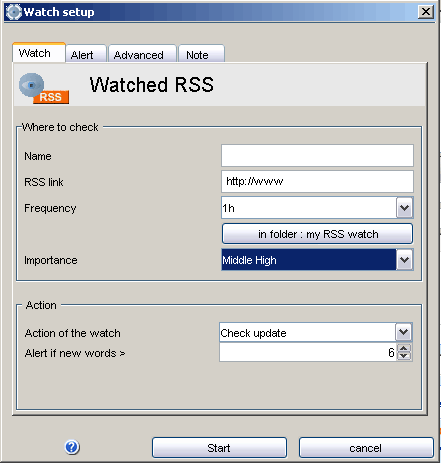 As you can see, Orbiscope Observer is more than a simple web page monitoring software; It is also a powerfull RSS tool.